An ever-growing list of services will be maintained to meet OMREN vision and mission. OMREN is liaising with NRENs to determine the possibility of collaboration through international interconnected services. This empowers interaction, collaboration, sharing collective goals of empowering education and research. Majority of the listed services are deployed along with the connectivity while few may take little longer such as the e-Campus.
OMREN connectivity infrastructure allows the implementation of dedicated end-to-end circuits. Members can exchange data with special features in terms of speed, capacity and confidentiality. These technologies can be used to facilitate the interconnection of entities spreads across the country. The capacity of the connection varies based on the subscribed access bandwidth. Currently, we have two speeds 500 Mbps and 1000 Mbps. This reliable network is the base for the research collaboration and education enrichment activities between the colleges, researchers, educators, students and external institutes. Current centrally provided applications such as Technical Colleges SIS application and Applied Science colleges applications are going to be pumped through this high-speed network of minim 500 Mbps instead of the current 1 Mbps.
This is a commodity internet connection that allows OMREN members to connect to the general internet outside the private research and education network. OMREN negotiated special discounted rate to the members. The capacity of the connection varies based on the subscribed access bandwidth 75, 155 or 300 Mbps. Additional capacity can be purchased from the partner ISP or any other provider.
OMREN acts as a co-coordinating point for international collaboration between research and education institutes. To this effect, OMREN is a member at the following reputed organizations.

Internet2 is an advanced networking consortium led by the U.S. research and education community. A revolutionary-class IP and optical network. It provides advanced technologies that enable services and achievements beyond the scope of individual institutions. An unparalleled human network to make sure these technologies get spread around where they can do some good.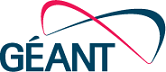 DANTE (Delivery of Advanced Network Technology to Europe) plans, builds and operates advanced networks for research and education. It is owned by European NRENs (national research and education networks), and works in partnership with them and in cooperation with the European Commission. DANTE provides the data communications infrastructure essential to the development of the global research community.
Arab States Research and Education Network (ASREN) is the association of the Arab region National Research and Education Networks (NRENs) and strategic partners, that aim to implement, manage and extend sustainable Pan-Arab e-Infrastructures dedicated for the Research and Education communities and to boost scientific research and cooperation in member countries through the provision of world-class e-Infrastructures and E-services.

SURFnet is the research and education network of Netherlands, and is also the name of the network it operates. OMREN is officially connected to SURFnet and this connectivity is used to connect to other international networks such as Internet2 and GEANT.
A video conference is a live connection between people in separate locations for the purpose of communication, usually involving audio and often text as well as video. At its simplest, video conferencing provides transmission of static images and text between two locations. At its most sophisticated, it provides transmission of full-motion video images and high-quality audio between multiple locations. The OMREN Video conferencing service offers high definition video conferencing through a unified communication core infrastructure to OMREN members.
OMREN in coordination with its partner ISP provides a Managed Video as a Service (MVaas) to all OMREN members.
More features may be provided in future such as a multi-point high-definition video conference service called OMREN Vconf. This will allow OMREN members to establish multiple video conferencing sessions with other authorized members or external entities.
Eduroam (education roaming) is the secure, world-wide roaming access service developed for the international research and education community. Having started in Europe, eduroam has gained momentum throughout the research and education community and is now available in 76 territories. Eduroam allows students, researchers and staff from participating institutions to obtain Internet connectivity across campus and when visiting other participating institutions by simply opening their laptop. see more about Eduroam for Oman.
An Online portal provides researchers and students with an access to various types of Sources, Electronic Books, journals and information at any time and anywhere. It is empowered by Virtual Science Library (VSL), Online library and some other tools to be added gradually as key applications of Masader. The Online Virtual Science Library is a national library provides the academics and researchers with access to scientific resources and papers through OMREN Network. The library portal provides access to the resources search process and unifies the member's collections to enhance collaboration and optimize resources utilization. The library provides access to selected subscriptions to electronic journals, e-Books and Arabic publications subscriptions. Access to this knowledge is considered vital for local research activities. Consequently, this contributes to raise the classifications of local universities in the world ranking, which considers publication references to local outcomes a great deal. Masader website.
e-Research provides online platforms and online applications where researchers and students collaborate, receive and send data in high secured environment. myExperiment is an example of the approved platforms
myExperiment is a collaborative online environment where scientists can safely publish their workflows and in silico experiments, share them with groups and find those of others. Workflows, other digital objects and bundles (called packs) can now be swapped, sorted and searched like photos and videos on the Web. Unlike Facebook or MySpace, myExperiment fully understands the needs of the researcher and makes it really easy for the next generation of scientists to contribute to a pool of scientific methods, build communities and form relationships — reducing time-to-experiment, sharing expertise and avoiding reinvention.myExperiment has many different types of workflows, such as Taverna, Galaxy, Rapid Miner, Bio Extract, and Kepler. You can also share your workflows and their supporting files, either with your colleagues or with the wider world, or even make packs that group together related workflows and files, allowing people to download a whole body of work with a single click.You can also find the other people on myExperiment, and create and join groups of people to collaborate. myExperiment supports tagging of workflows and files, and you can even review others' contributions right there on myExperiment. For more details please see the website
The e-Campus Solution (OMREN-CS) is intended to support TRC mission in providing Omani Colleges, Universities and Research Centers with a unified solution that leverage agile operation and management models, fosters instant sharing of information, and promotes stress-free access to learning and research resources while preserving privacy and security. This will relief OMREN members from the operation workload and diverts valuable wasted time of administrative work and student's progress monitoring towards capacity building in research, innovation, creativity and knowledge transfer. e-Campus solution will allow universities, colleges and research centers in the sultanate to benefit from OMREN connectivity in running their entire applications on a community cloud hosted at OMREN data centre. The application may cover operation management of the universities' entire business for the whole student lifecycle, as well as it will cover research collaboration and management tools. The system highlights and main components as well as the system general characteristics are depicted in the following two diagrams. The solution is expected to be innovative and presents the functionalities that satisfy the highlights and characteristics in the two diagrams
Digital repositories are gaining great importance within universities and research centers because they allow the possibility for digital data saving and provides availability at a local, regional and global level. They have the potential to greatly contribute to the development of the educational curriculum and increase research production, as well as acting as a regional collective between libraries, universities and research centers. The important role played by research repositories in providing various open data sources, have resulted in the increase of research production over the last decade, which is in line with the needs of the beneficiaries of those repositories. Moreover, in accordance with international statistics, the number of digital repositories have risen to exceed four thousand in various disciplines, which shows their importance in developing educational and scientific processes within higher education institutions and universities. The digital repositories have facilitated the task of providing open resources for researchers, which have led to increased number of articles and magazines with free open- access, as proven in the statistics showing an increase in the numbers of articles and magazines during the past ten years. The current project aspires to create an electronic database of research, studies, journal articles, abstracts research, Omani specialized academic statistics, and innovation materials that were written or compiled in the Sultanate of Oman and viewed on a specific website (indexed and classified according to the modern systems base) in order to ease the access and utilization of researchers and innovators and to clarify the role of the institutions and responsible bodies for the dissemination and issuance.
OMREN Federation is operated by OMREN and provides a secure access to online resources and services for research and higher education community in the Sultanate of Oman. The OMREN Federation is part of eduGAIN (Education and Global Authentication Infrastructure), the GEANT inter-federation service that connects many research and education identity federations worldwide, simplifying access to content, services and resources for the global research and education community. For more information visit OMREN Federation website.
OMREN is a recognized partner of Digicert. The world's premier provider of high-assurance digital certificates—providing trusted SSL, private and managed PKI deployments. OMREN Members are eligible to receive free trusted SSL certificates from Digicert. Contact us for more details and how to request your certificates
OMREN signed a memorandum of understanding MoU with the Regional Internet Registry for Europe, the Middle East and parts of Central Asia. As an outcome of the participation between OMREN and RIPE NCC, OMREN members are receiving latest internet services such as, internet governance and IPv6. In addition to that, professional training sessions are conducted to OMREN members on the provided services. For more information visit RIPE NCC website.