OMREN and ISP who is the strategy partnership provide a video conferencing service which helps the members to view and share the lectures and conferences to each other, the service enables participating in the various educational resources available among the members over the network MPLS connection that already links the members to each other. There are various packages for this service such as allowing communication between two members or between multiple members, an extra minutes can be added with the provided packages. OMREN team working to find a better and free solutions for the members, The current service call "MVaaS".
Free Offered Package Plan

 

2 

hours  Point

to Multipoint per month ( 5 unified users max )

 

8 hours point to point video calling per month

 

Per extra hour multi point (Out of the free package)

 

35 OMR per hour

 

Per extra hour point to point (Out of the free package)

25 OMR per hour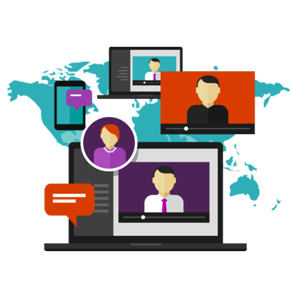 Point-to-point or multipoint video conference calls.
Compatible with all ITU standard videoconference manufacturers.
Support Team
 support@omren.om